Our Latest Crowdfunding: ADEL™ Drum Earbuds - Audiophile Earbuds with Bionic Eardrums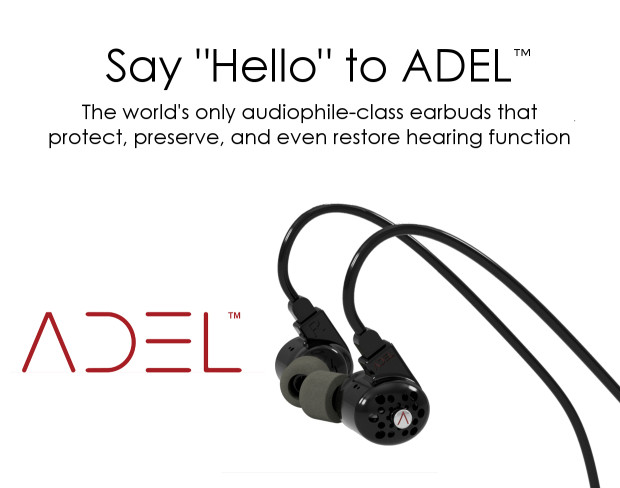 You no longer have to choose between your hearing and your music
Famous rockers with hearing loss who have tested our prototypes include 
Brian Johnson
of AC/DC,
Paul Stanley
of KISS, and 
Bob Weir
of the Grateful Dead.  But just because you're not on stage doesn't mean you are not at risk.  Earbuds cause permanent hearing loss.  In fact, according to the World Health Organization, "some 1.1 billion teenagers and young adults are at risk of hearing loss due to the unsafe use of personal audio devices, including smartphones," and the proportion of teens with mild or worse hearing loss
has increased 77% since the 1990s.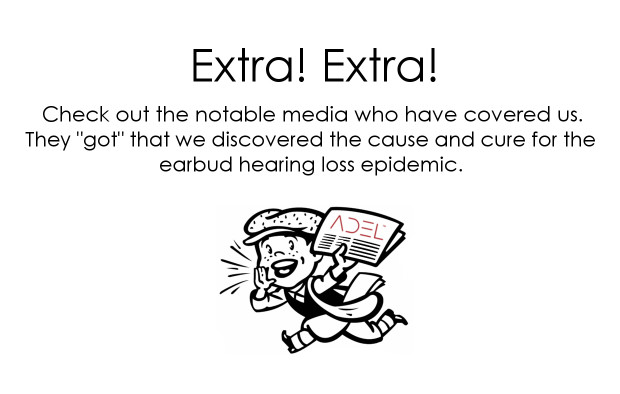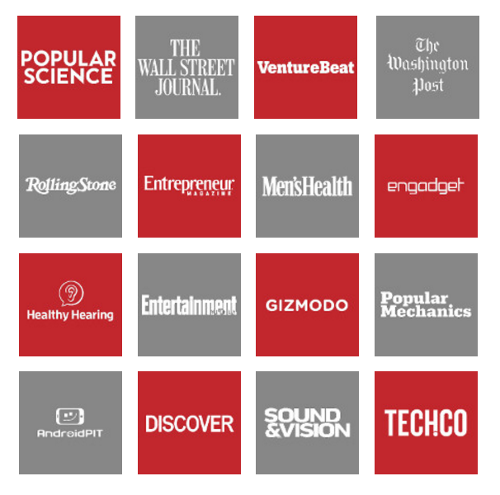 With more than $2M in grants from the
National Science Foundation
and
National Institutes of Health
, we discovered a Catch-22 right inside everyone's ears:
Earbuds

seal the ear canal

, stiffening the air inside which turns sound pressure into damaging pneumatic pressure.
The trapped air then acts like a 

battering ram

, causing the eardrum to

tighten and dampen the sound

 in self-defense, resulting in

less sound registering at the brain

.
Listeners then inadvertently turns up the volume, which

delivers even more dangerous pneumatic pressure and further tightens the eardrum

.
ADEL™ Drum earbuds
are the
only
 earbuds that
break this cycle
.


Earbud Features/Choices
Each earbud comes with the Ambrose Diaphonic Ear Lens (ADEL™), one for each ear.  The lens is a thin, patented membrane that absorbs the harmful pneumatic pressures that cause hearing loss and prevent the speaker and eardrum from working optimally.  

The benefits of this include the following:
You will also find you have

reduced audio fatigue

, which comes from discomfort when the tiny muscles in your ear ache from protecting the eardrum and resisting pneumatic pressure for too long.  
You will have

less occlusion effect

 - the distorted booming or echo-like sound of your own voice when speaking.  
Finally, you will be able to "score your life to music" - go about your day with sealed ears yet be able to carry on a conversation while enjoying your music or maintaining awareness in an office or other busy environment with external sounds as far in the background or foreground as you desire.
Speaker
10mm Drum

 - Single 10mm moving coil speaker. Delivers bass that exceeds top-of-the-line over ear headphones. Still capable of clear mids and highs, however the bass is adjusted and focused with the tensioner. yes
11mm Drum

 - Features a 

Cardas Audio

 moving coil speaker. This allows for very crisp and cohesive sound.  The Cardas speaker incorporates a powerful Neodymium magnet, a patented technique that prevents performance degrading eddie-currents.
11mm Drum Hybrid

 - Uses the

Cardas

 speaker, paired with a balanced armature speaker.  The result:  great bottom end, smooth mids, and very present treble. 
Tensioner
Hex Set - Tighten or loosen tensioner with a small Allen key that comes with this option, giving you the ability to match the match the impedance of each ear canal to deliver maximum sound energy transfer.

Thumbscrew - allows user to adjust tensioner while earbuds are in your ears, giving you real-time ability to match the impedance of each ear canal to deliver maximum sound energy transfer. 
Connector & Cord
Hardwired - 3' cord permanently attached to each earbud.

2 Pin - Allows you to conveniently remove and customize the cord.  
Eartips
Comply™ Foam Tip provides a more secure grip than silicone tips so the earbuds stay in your ear during workouts or other activity; Softer than silicone and more comfortable, eliminating canal fatigue; Also has a 10x thicker design than standard tips resulting in 2x external dB reduction, adding to the safety of your hearing. 
On-Cord Microphone
Allows users to use ADEL™ Drum Earbuds in conjunction with a cell phone. 
Grille & Casing
High Impact Plastic - The grille is constructed of the same color high impact plastic as the horn (the part that the ear tip is attached to, and speaker casing). 

Aerospace Grade Aluminum - An option with higher perks, a machined aluminum grille adds a touch of aesthetics as well as increased performance for the second eardrum.  The grille increases performance by allowing ADEL™  to actually function as a hearing conserving second eardrum and a speaker that is lighter and faster than your own eardrum or any other speaker.  This speed means you effectively have a third speaker with a trampoline affect for an outside the head, sound stage broadening experience that separates the instruments. Once you experience it you won't want to listen any other way.


We have partnered with Vanderbilt University's Bill Wilkerson Center for Speech & Hearing to independently confirm that earbuds with ADEL™ second eardrum technology
sound louder and better at lower volumes and therefore preserve your hearing
.  Here is one example of clinical results which
validates that
.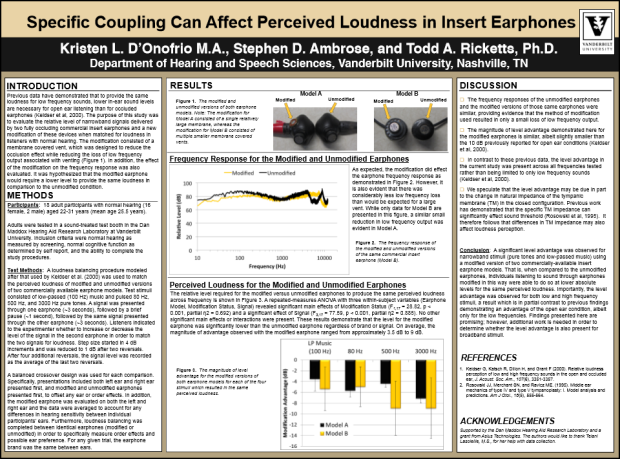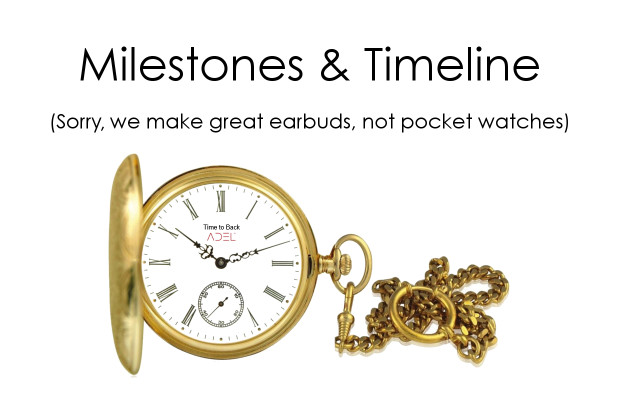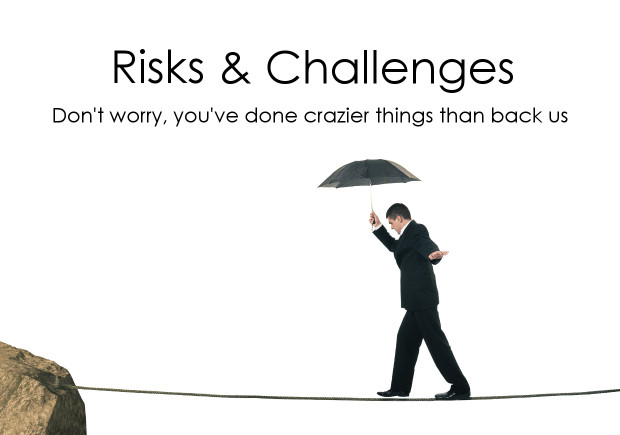 Being a technology trailblazer is never easy.  It has meant ridicule from "experts," opposition from industry incumbents, but fortunately accolades from the people that matter - our delighted customers.  It takes money and confidence to develop solutions for difficult problems, especially health related ones. 
Back in 2014,
we successfully raised $650,000
for the first generation of ADEL™ technology, and delivered quality products to
over 1,200 backers
, with delivery starting just three months after launch!  We responded to thousands of comments and delivered nearly 100 updates to our happy backers.  Kickstarter
chose us as a "Staff Pick"
 because our earlier product was so impactful.  And now, our next generation product is ready for manufacturing.
Our prototypes have been validated by audiologists, performing artists, audiophiles, and just about anyone else that tries to listen with them.  We are already:
Securing a supply chain of 

quality materials

Working with

precision manufacturers

  
Partnering with

best-in-class organizations
Stephen Ambrose, our founder, has been at the leading edge of personal audio technology since he invented and commercialized the in-ear monitor decades ago.  He is driven to protecting, preserving, and even restoring the hearing of the artists he grew up with as well as preserving the hearing of younger generations who want to enjoy music without incurring earbud-induced hearing loss.  With your help, we can bring this 
disruptive technology to you and to all of those you care about
.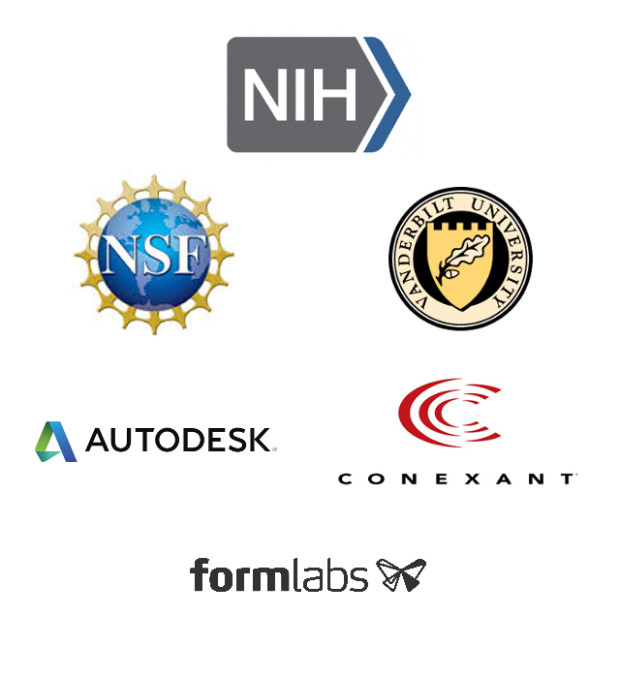 Q. Is hearing loss really that big an issue?
A.  Absolutely!  According to the Hearing Loss Association of America, about 20% of Americans, 48 million, report some degree of hearing loss.  At age 65, one out of three people has a hearing loss.  60 percent of the people with hearing loss are either in the work force or in educational settings.  While people in the workplace with the mildest hearing losses show little or no drop in income compared to their normal hearing peers, as the hearing loss increases, so does the reduction in compensation.  About 2-3 of every 1,000 children in the United States are born with a detectable hearing loss in one or both ears.  Almost 15% of school-age children (ages 6-19) have some degree of hearing loss.  Those are staggering numbers.
About Traditional Earbuds and Hearing Aids
Q. Everyone seems to have earbuds for listening to music nowadays. What makes the  ADEL™ Drum Earbud different from the hundreds of brands out there?​
A.  Our patented ADEL™ technology does something no other earbud on the market does - it protects your ear from the effects of pneumatic pressure.  The problem with conventional earbuds is that when they plug up the ear canal, there is no where else for the pneumatic pressure to go except right up against your drum, and eventually you experience hearing loss.  We have tested our products at the world's top-ranked audiology research center - Vanderbilt University Medical Center, which determined that our earbuds do indeed allow people to listen to music at dramatically lower volumes that preserve hearing.  We have shared the results within this Indiegogo page and on our website.
About the ADEL™ Drum Earbuds
Q. What exactly does a "second eardrum" do?​
A.  Our patented ADEL™ technology is effectively an artificial eardrum.  But instead of taking sound energy and transferring it to the ossicles, it acts as a protector, "taking the bullet" for the real ear drum when dangerous levels of pressure are exerted into the ear canal.  You could also think of it as a safety valve that takes the pressure off the ear drum.
Q. How can ADEL™ be both safe and have a better sound.  Isn't it one or the other?​
A.  Life is full of trade-offs but not in this case. We protect your ear by removing the stiff air that results from sealing the ear canal.  No more eardrum battering ram.  Now the speaker and the eardrum and move freely just like they would if you were in the free space of a concert hall.
Q. Are you coming out with a wireless earbud?​
A.  We have been approached by wireless earbud makers but at this time their devices all lack audio quality.  We chose to first establish a reputation for audiophile quality sound.  That is why top performing artists choose ADEL™ products.  We can, however, improve the audio quality of a wireless earbud.
Q. So is this hearing aid?​
A.  No it is not in the traditional sense- our earbuds do not have microphones.  We have demonstrated that ADEL™ technology has been able to restore hearing function, but not through brute force amplification the way those traditional hearing aids do (which ironically cause further hearing loss.
Q. What is a hybrid earbud?​
A. Hybrid earbuds and In-Ear Monitors use a combination speakers. Dynamic or moving coil speakers are combined with balanced armature speakers used in hearing aids.
Q. What is the benefit of a hybrid earbud?
A. A hybrid earbud uses dynamic speakers and balanced armatures. Dynamic drivers generally have larger diaphragms with much lower mass and therefore have a tendency to be faster and smoother with lower distortion and much better bass, midrange and transient response than balanced armatures. Balanced armature drivers have the problematic property of producing nonlinear distortion at much lower driven levels than dynamic drivers. However balanced armature speakers are very efficient producers of specific frequencies and therefore are useful for creating very loud higher frequency sounds. While marrying dynamic drivers with balanced armatures commonly results in a wider audio spectrum, the high frequencies produced by balanced armatures have commonly been known to sound harsh or "brittle" - like breaking glass instead of brilliant silk. That's where our elegant ADEL™ technology comes to the rescue: the normally harsher high frequencies produced by the more efficient balanced armature high frequency designs are beautifully smoothed and opened up by proper focusing of the ADEL™ Drum membrane (our second ear drum), resulting in an incomparable listening experience which is able to be heard distinctly at low volumes without needless environmental isolation. Our Hybrid ADEL™ Drum is a breakthrough in in-ear audio fidelity featuring incomparable bass and midrange acoustics beautifully married with extremely open, smooth and silky balanced armature high frequencies, which are typically much harsher using other approaches
Q. What level of isolation is provided by the ADEL™ Drum earbud?
A. ADEL™ eliminates the harshness that normally accompanies the high frequency created by balanced armature speakers. ADEL™ smooths, opens and focuses the sound. This creates an incomparable listening experience which is heard distinctly at low volumes without needless environmental isolation. inates the harshness that normally accompanies the high frequency created by balanced armature speakers. ADEL smooths, opens and focuses the sound. This creates an incomparable listening experience which is heard distinctly at low volumes without needless environmental isolation.
Q. Do you make other products for personal audio use?
A.  Yes, we manufacturer a series of modules that work with the devices that you frequently see performing artists use on stage.  These are called In-Ear Monitors (IEMs). We are developing licensing agreements with IEM manufacturers to place our hearing-saving technology in their products.
About this Particular Indiegogo Campaign
Q. I live in a Pacific Rim nation? Do you ship there?
A.  Yes, we ship internationally and through Indiegogo and our merchant bank can handle all international currencies. 
Q. Why did you not crowdfund again on Kickstarter?
A.  Kickstarter was a great experience for us and with it we reached nearly $650,000. for our initial attempt at crowd funding.  We believe Indiegogo has an even greater community of backers that would like to benefit from our most recent research.